Motortours
Dear visitor,
We are proud to present you these different routes, all starting from or coming back to our hotel.
The routes are organised per 'theme' and for each theme, you will find a small, medium or XXL route.
Feel free to pick those ones out that fit best to your style of driving, weather conditions, etc....
Once you have clicked on your preferred route, you will find a full description of the route and have the possibility to open or download the route in gpx format.
Please give us feedback! We would love to hear from you!!!
Driving to Col de Bussang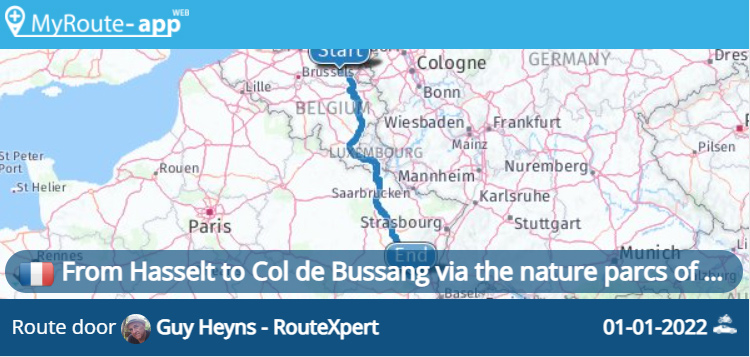 From Hasselt to Col de Bussang via the nature parcs of Ardennes and Lorraine (488km)
View tour details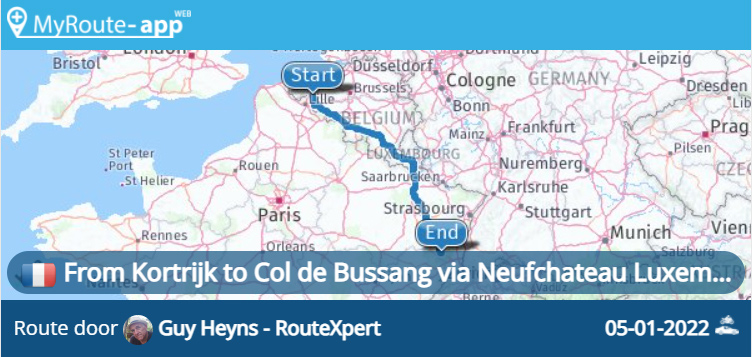 From Kortrijk to Col de Bussang via Neufchateau Luxemburg and Lorraine (559 km)
View tour details
Curves of the Vosges Mountains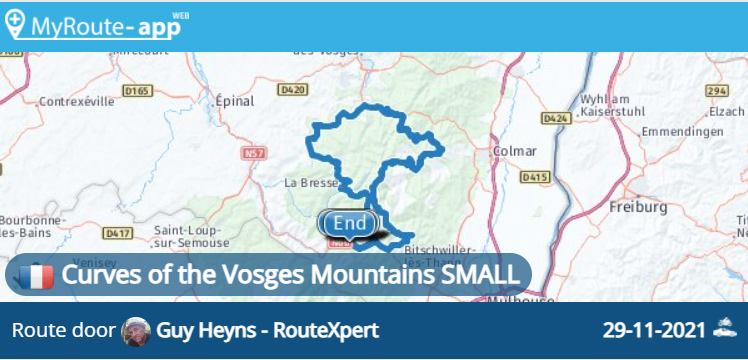 Curves of the Vosges Mountains SMALL (214 km)
View tour details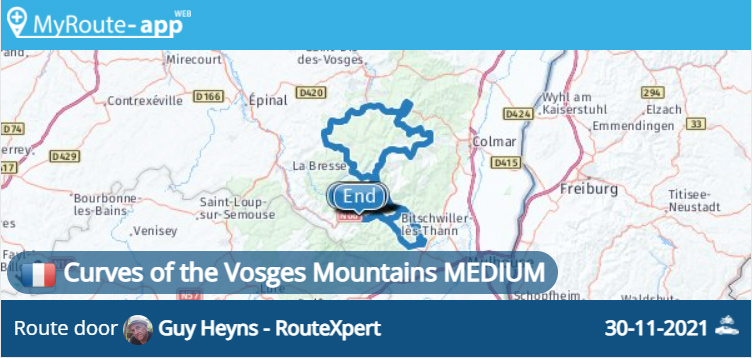 Curves of the Vosges Mountains MEDIUM (287 km)
View tour details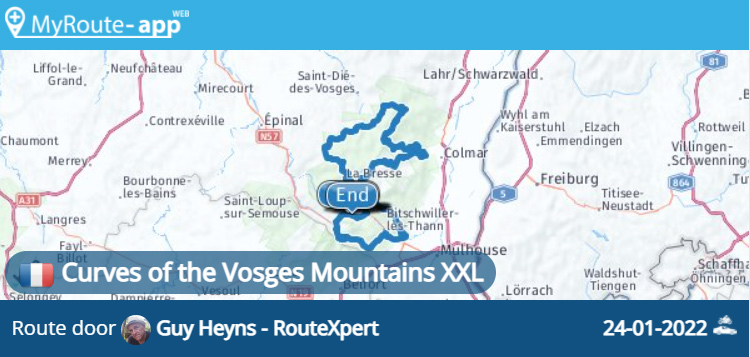 Curves of the Vosges Mountains XXL (364 km)
View tour details
Route des Crêtes Vosges Mountains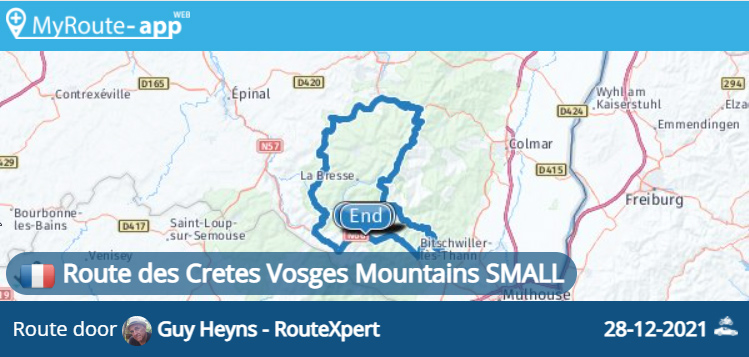 Route des Cretes Vosges Mountains SMALL (203 km)
View tour details
Route des Cretes Vosges Mountains MEDIUM (262 km)
View tour details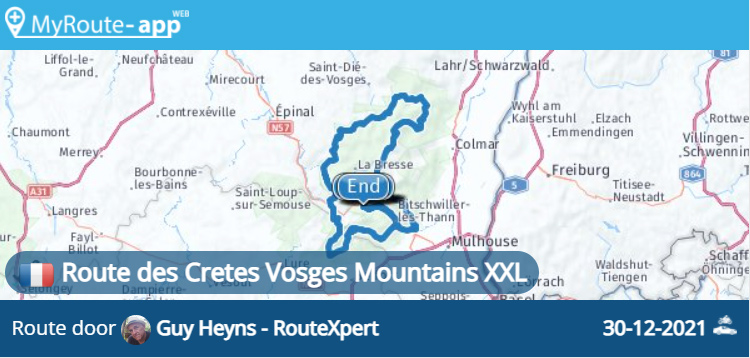 Route des Cretes Vosges Mountains XXL (345 km)
View tour details
Vosges South out of Col de Bussang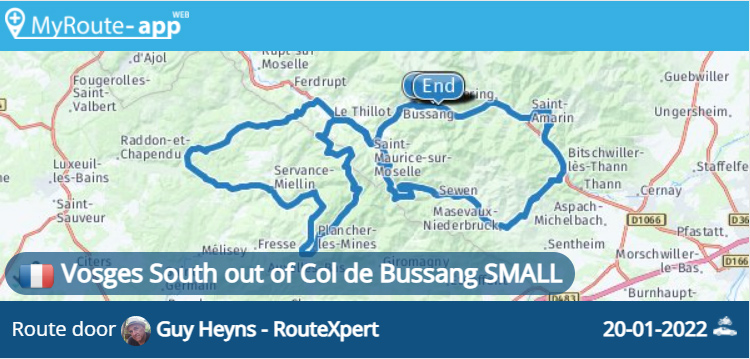 Vosges South out of Col de Bussang SMALL (171 km)
View tour details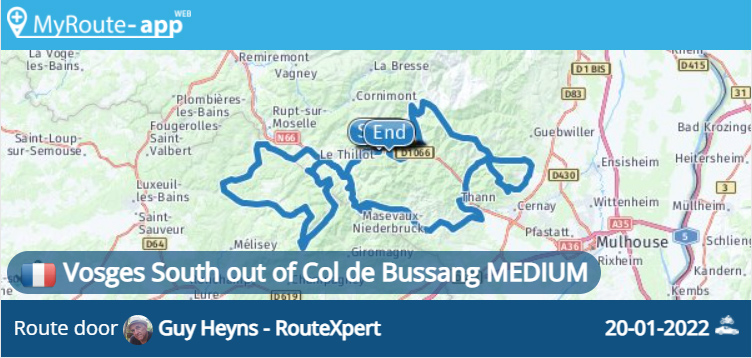 Vosges South out of Col de Bussang MEDIUM (253 km)
View tour details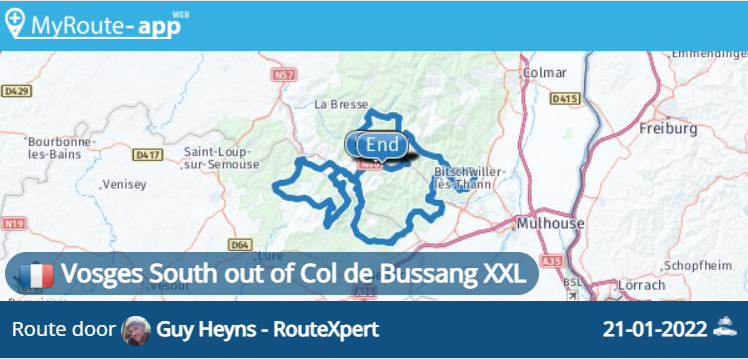 Vosges South out of Col de Bussang XXL (312 km)
View tour details
North East side of the Vosges Mountains
Touristic Tours
Driving home again ( unfortunately...)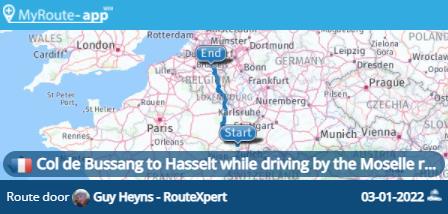 From Col de Bussang to Hasselt while driving by the Moselle river and crossing the Ardennes (511 km)
View tour details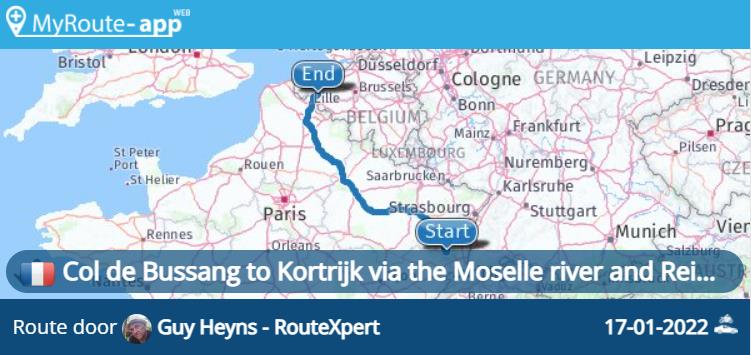 From Col de Bussang to Kortrijk via de Moselle river and Reims (581 km)
View tour details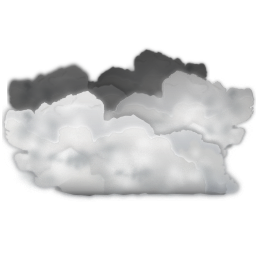 Current weather 17c (62.3f)