Activities
Different activities
Source of the Moselle, rich starting point for recreation relaxation, sport and nature.
Most visitors are pleasantly surprised by the many different aspects of the Vosges around Bussang.
Walking/hiking is beloved activity in all seasons. The famous Grande Randonnee GR5 passes through our village and its numerous side paths traverse in all directions throughout the area between Bussang and the Ballon d'Alsace. I will gladly help you plan your day excursions, short or longer walking tours. Maps of the area are available.
Cyclists will find themselves in heaven on earth in the Vosges.
Mountain bike ATB routes depart from our doorstep into the surrounding hills, which offer sufficient challenges to cycling racers. Stiff climbs and glorious descents will lead you to quiet roads and pretty villages off the beaten tracks.
The Moselle cycling route commences in Bussang 400 meters from our hotel. The total length of the Moselle is 545 kilometres and Bussang is situated at a height of 600 metres. A concise description of the 5-day cycling tour can be provided.
You like skiing? Our own favourite piste is in the neighbouring village: Rouge Gazon. A quiet run for the beginner, but offering sufficient challenges for the more experienced skiers, with a number of ski lifts to green, blue, red and black pistes. Also a perfect terrain for snowboarders and at a height of 1200 metres hardly ever without snow!
The surroundings of Bussang offer a choice of pistes, all within easy reach:

Ballon d'Alsace, 15 km (site en webcam)
La Bresse/Honeck, 25 km (site en webcam)
Rouge Gazon, 9 km (site en webcam)
Gérardmer, 30 km (site en webcam)
Ermitage Frère Joseph Ventron, 16 km (site en webcam)
Le Markstein, 16 km (site en webcam)

Langlauf (cross country skiing) courses are also coded in green, blue and red, but that usually refers to the length of the trail. Snowy winter walks on so-called raquettes are possible on well-constructed nature walking paths.
Climbing and mountaineering is fast growing in popularity around Bussang. Besides already existing locations new routes are being developed for recreative and more experienced climbers.
Parapente club Ascension Aille provides both lessons and co-flights from the hilltops around the Col de Bussang.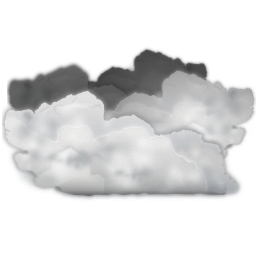 Current weather 7c (43.8f)