Activities
for skiers
Lots of winter sport activities are available in the Vosges Mountains, like:
Alpine skiing: The ski areas around the Vosges Mountains are much more intimate than most of the larger French ski areas. Fresh snow is not always guaranteed, but a lot of investment has gone into snow canons in the area and as a result skiing is now nearly always guaranteed. The area is ideal for beginners and intermediate skiers with a variety of slopes. Snowboarding is also available at various locations. There are a few areas available that offer night skiing on floodlit slopes. The newest rage in the area is skiing at daybreak and is available from 6.00am.
At Hliday homes Les Colombes or Villa Les Chevreuils you have come to the right place. Six km up the mountain lies the family ski area Rouge Gazon (in total 10 km slopes: 4 green, 3 blue, 2 red and 1 black, 5 chair lifts). Larger ski areas are 15 to 40 km away, (Ventron, Le Markstein, Gérardmer and le Bresse/Hohneck.
LanglaufCross-country (ski de fond/langlauf): In the Vosges Mountains you will find a total of over 300km of readymade loipes. Nearly all loipes are suitable for the traditional step and skate moves, and there are leisurely loipes available which will take you over the crêtes (mountaintops) or, more strenuous routes with lots of different heights for the real enthusiast.
Snowshoe walking: You don't need to take any lessons to walk on raquettes (snowshoes). You can enjoy the winter wonderland in all its glory whilst you are walking through the snow. There is a variety of marked trails. It is also possible to do a trip with a mountain guide to remote places, inaccessible without guide.
Equipment rentals: You can hire skis, snowshoes and luges in the immediate surroundings.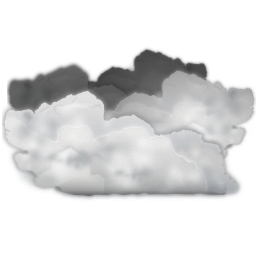 Current weather 6c (42.1f)